Old News - September 2007
The Massassi Temple » Old News » 2007 » September
Disclaimer: We have been posting news since 1998. Many of the sites we previously linked to have long since gone defunct. Worse, sometimes scammers buy up old domain names and replace their original content with malware or objectionable content.
Sept. 3, 2007
New Jedi Academy Capture the Flag Level: Warring Industries -
File:
Warring Industries
Author:
Elliot "Echoman"
Description:
Warring Industries is a fairly large CTF-focused map that features two distinct bases coupled together with a roomy open outdoor area. The map is quite asymmetrical, thus the two bases are very unique in both design and layout. The setting of this map is not overly futuristic but, instead, belong more to a modern era within an industrial environment, using countless new textures not found in the regular game. Almost all weapons are available for use and can be found throughout the bases and their outside grounds. Red and blue bases are somewhat complex and allow ample space to place traps and plan ambushes. There are bot-routes included for bots to roam around, but Warring Industries is ideal for large groups of people going head-to-head. It is best to learn your way around before any sort of play. Happy fragging!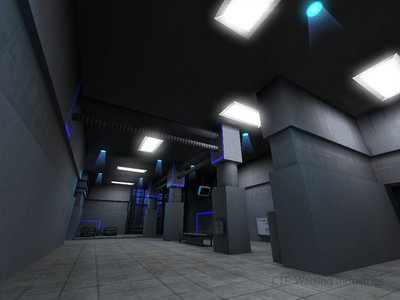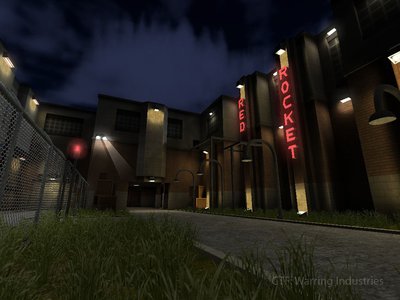 New Jedi Outcast Skin: Imperial Knight -
File:
Imperial Knight
Author:
Bas
Description:
This is an Imperial Knight from the expanded universe. You will find them in the comics star wars legacy. This skin supports bots.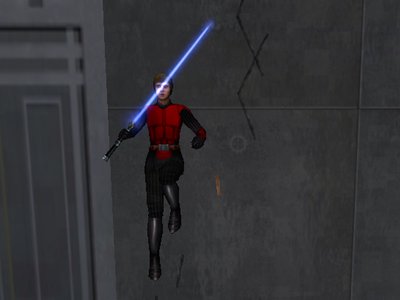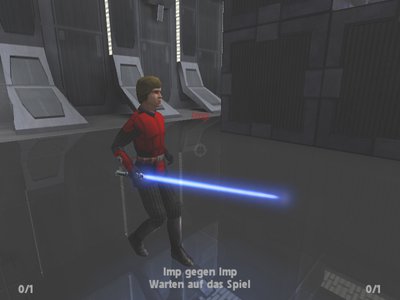 Sept. 9, 2007
New Jedi Academy Mod: Short & Long Sabers for Jedi Academy -
File:
Short & Long Sabers for Jedi Academy
Author:
Diogenes
Description:
This mod contains six sabers. Four of these new sabers are not of normal length and have therefore been given benefits and deficits in order to balance them against the normal sabers. Two of the new sabers are shorter than the normal sabers, two are longer than the normal sabers, and the other two are simply "hidden" sabers that you can now use.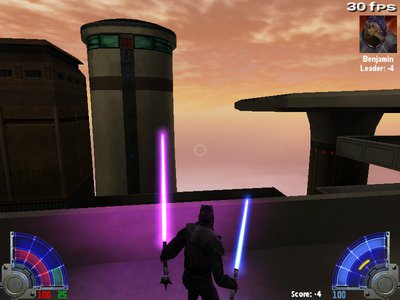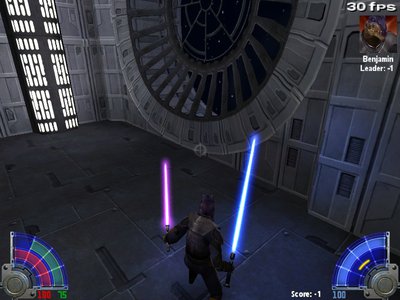 New Jedi Academy Mod: Extreme Sabers Mod -
File:
Extreme Sabers Mod
Author:
StaffSaberist
Description:
This mod adds nine new sabers to the game, seven of which are available in Multiplayer. The other two are reserved for the Reborn, though nothing prevents you from cheating to get them. The other 7 have special characteristics that make them unique. More detailed explanations of the sabers are in "saber descriptions.txt", included with the .pk3 files. This mod also includes new Reborn (optional) which have better stats and use the new sabers, as well as more force powers.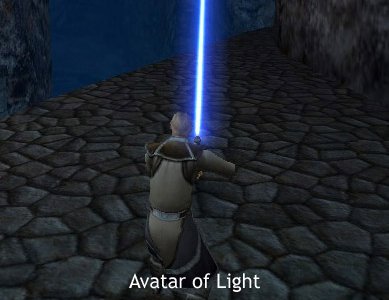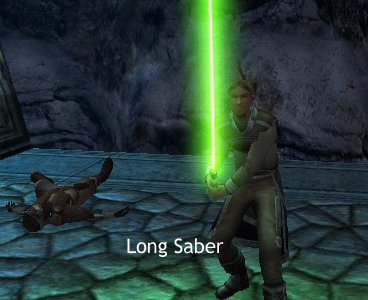 Sept. 24, 2007
Massassi SP Level Contest Extended -
After some
discussion
, we have decided to postpone the deadline for the
SP level contest
until October 31st, 2007. Hopefully this will result in more people being able to finish and submit their levels. If you have any questions, please post in the thread.